GASTRONOMIC BURGUNDY . . . ON A PLATE !
by Sue Boxell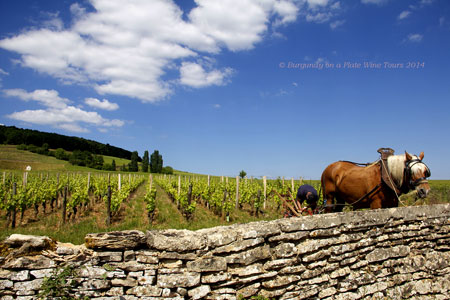 Having

lived for long periods in France, I rather soaked up the French attitude towards food that even the simplest of offerings should be served and prepared with love. Nowhere is this attitude more in evidence than in the historic and beautiful region of Burgundy where I have lived since 2005. Historically the Burgundian region has more than earned its gastronomic reputation and is, to some, the gastronomic capital of France.



Its

history goes way back to the year 73 AD when the 8th Roman legion under the emperor Aurelien settled in the region, being impressed by the selection of inns and watering holes in the area. A century later, a prosperous and welcoming village called Divio had sprung up which eventually became Dijon, the capital of Burgundy.



The

banquets held by the Grand Dukes of Burgundy in later times were said to have surpassed even those held at the Palace of Versailles. Charles VI, before descending into madness (allegedly through keeping and drinking the best Burgundy in the region himself!), proclaimed that Dijon was renowned not only for its wines, but for other specialties, notably an early version of the spiced honey cake known as

le pain d'epices

and, although it was also made in other regions, the Dijon variety was distinctive by its particular flavor, being made with wheat flour, honey, egg yolks, spices and candied fruits.



From

that period onward, the gastronomy of the region grew steadily in reputation, and during the 20th century Gaston Gerard, a former epicurean mayor of Dijon, created its first successful gastronomic fair which continues to be successful and well attended to the present day. Gaston Gerard even has a famous and delicious Burgundian dish named after him - although allegedly conceived by Mme Gerard when her husband surprised her with a renowned dinner guest at short notice! -

Poulet Gaston Gerard

, which is made from the famous Bresse Chicken, white wine, crème fraiche, mustard and Comté cheese. It is a dish not to be missed on a visit to Burgundy!


Coq au Vin


Although

much of the cuisine that has evolved today has become infused with variations from other regions, there is still a number of authentic and indisputable Burgundian recipes that have survived, many including the products of the region such as mustard, snails, cassis and wine. The most famous recipes such as

Coq au Vin

and

Boeuf Bourguignon

which are well known to visitors to the region, could really be described as 'peasant cuisine' where meals had to be created from a handful of ingredients and, due to the scarcity of meat, any part of the animal that could
be used and made into an edible dish usually was! Ironically, poverty, which was the reality in many rural areas, gave birth to some of Burgundy's most famous dishes.
Some

of the other specialties of the region are

Jambon Persille

, layers of pressed ham and pork in a savory parsley jelly,

Les Oeufs en Meurette

(poached eggs in a red wine sauce enriched with smoked bacon, onion, garlic and herbs),

Potée Bourguignonne

(described as a superior

pot au feu
and made from ham, pork, carrots, cabbage, onions, leeks and a handful of beans such as haricots blancs) and, of course,

Escargots Bourguignon -

snails in garlic butter!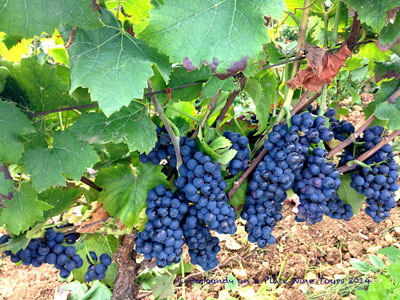 Burgundy naturally owes a great deal to its vineyards producing wines from Côtes de Beaune and Nuits, Chablis, Côte Chalonnaise, Macon, and Beaujolais which are at the heart of many of the traditional recipes above. The famous Kir (the apéritif of Burgundy) is a blend of its native grape varietal Aligote which is a blend of Crème de Cassis (black currant liqueur) topped up with Aligote – and often served with delicious gougères (warm cheesy choux pastry puffs). Once again, a former mayor of Dijon, Canon Félix Kir, made the drink famous by introducing it to the world, but in fact, they were serving it in bars long before. The much colder climate at the time made the Aligote partic
ularly harsh and acidic, so if it was ordered in a bar, for example, you were often given a tot of cassis to make it palatable.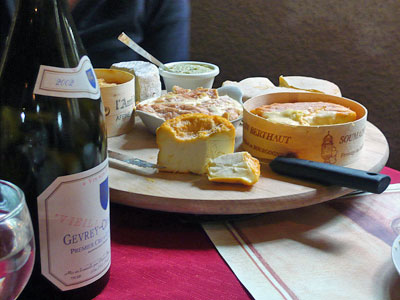 Burgundy is also very blessed with its amazing variety of cheeses which pair very well with Pinot Noir, Chardonnay and Aligote. Some of the very traditional cheeses to look for (both relatively new and old) are

Epoisses

(the King of Cheeses -rich and pungent) in Burgundy,

Fromage de Citeaux

(made by monks from the Citeaux Abbey),

Delices de Pommard

(creamy mild cheese with a coating of mustard seeds) among many others, as well as the many fresh and

demi sec

goat cheeses produced artisanally at various farms in the region.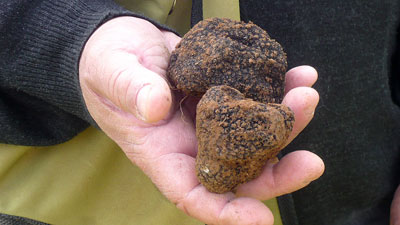 Last, but not least, the Burgundy Truffle is becoming more and more known outside of France (no,

not

the chocolate variety!) – it's the one named Tuber Uncinatum. Best harvested from September to the end of December, it's often seen in the markets around Burgundy at Christmas time, a period during which you can often find it on the menus in restaurants. Today it's almost unheard of to use a pig for finding truffles; rather you might see an Italian breed of dog called Lagoto Romagnolo, a dog that has been specially bred to find truffles on all kinds of terrain and the only breed in the world specialized in tracking down this precious tuber.





Sue Boxell is owner of the tour company,
Burgundy on a Plate
,
offering
exclusive wine tour experiences,
cooking classes, cheese tastings, chocolate & wine, truffles & wine, and more - Wine Tour Adventures since 2006.

She can be reached by telephone at 33.6.13.90.84.73 and visit her web site at
www.burgundyonaplate.com
.
If you wish, you can see her Facebook pages at www.facebook.com/burgundywinetours
and
www.facebook.com/cookingburgundy
or her Twitter profile at burgundyonaplate.
.

SPONSORING THIS ISSUE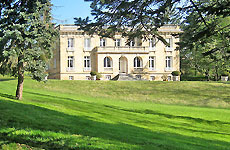 For a delightful stay in one of France's most beautiful and historic regions,
reserve a room at

Les Vieux Murs

in the bucolic Allier

département

- home of the Bourbons
since the 10th century. Enjoy historic Souvigny, nearby villages with Romanesque architecture,
and a host and hostess who will make your stay delightful beyond all your expectations.

Click on the photo to visit

Les Vieux Murs

(the Old Walls) to see all it has to offer.
Contact us soon to make your reservation or for more information.




BUSES TO BATTLE TRAINS AS FRANCE DEREGULATES
by Anita Rieu-Sicart

France may finally get an intercity bus network under government plans to ditch rules that for decades protected the state-run SNCF rail company from competition. But, can it and will it rival the lauded but often pricey train service?

Intercity travel may be about to get a lot cheaper in France. Eurolines is one of the companies that says it plans to rapidly step in and create a network of coach lines that will let travelers go between France's major cities for far less than they would have to pay for a train ticket. The Socialist government's plans to open up the intercity bus sector was one of a raft of projects announced by Economy Minister Emmanuel Macron in December aimed at energizing the crisis-hit economy.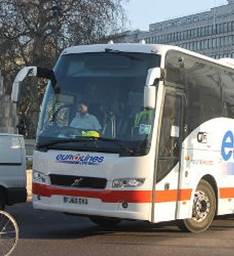 The plans have yet to pass through Parliament, but, if they go ahead, new bus lines could be in place by next year. Coach travel is negligible today in France where there is no equivalent of Britain's National Express bus company, the Greyhound network in the United States, or the hugely successful coach services one finds in Italy and Germany. A mere 110,000 people traveled by bus in France last year compared to a whopping 30 million in the United Kingdom and 8 million in Germany.

Part of the explanation for this French exception is that most parts of the country are so easily accessible by the extensive and efficient rail, plane and motorway networks. But the main reason is that the regulatory framework was set up to make sure the state-run SNCF kept its dominant position, thus preventing coach operators from entering the market and creating their own network.

Bus services usually only cover routes for which there is no train connection and are sometimes run by or for the SNCF. In recent years, international bus companies have offered a limited number of intercity routes in France, but they are only allowed to do so if the bus has begun or will end its journey abroad. That's all about to change if the government's planned deregulatiion goes through.

Laurence Broseta, the general diector of Eurolines' parent company, Transdev, has promised to create an entire network of intercity lines. She said that the company would focus on routes that were "badly served by the SNCF" such as Bordeaux-Lyon or Rennes-Strasbourg, but it would also target the busy and highly lucrative routes such as that between Paris and Lyon. Tickets are expected to cost about half what a traveler would have to pay for the same journey on board a train. Broseta insisted that her firm would not be competing directly with the SNCF for customers, arguing that the two companies were targeting different segments.

France's Competition Authority pointed out in a report published earlier last year that freeing up the coach sector would leave French consumers with an extra 800 million euros worth of spending power. The Authority also calculated that deregulation would lead to the creation of an extra 10,000 jobs in France where over 3.5 million people are currently out of work.

You can subscribe to Anita's great newsletter, the Var Village Voice,
for €20 for an internet subscription - a bargain at €1.80 per month.
Contact her by email at anita@varvillagevoice.com or
visit her web site at http://www.varvillagevoice.com