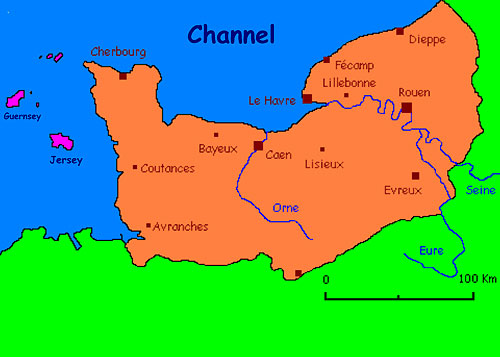 There are always reasons to visit Normandy in any given year,
from festivals and art exhibits to the tall ships sailing into Rouen.
But 2014 in Normandy will be offering some very special
events that you won't want to miss. And, there will be the
attractions unique to Normandy like visiting Calvados producers
or spending time in the tiny cheese museum in Vimoutiers or
wandering around Monet's glorious gardens in Giverny.
70th anniversary of D-Day and the Battle of Normandy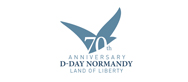 In 2014, everyone will focus on the D-Day landings beaches and the battle sites in Normandy. This important 70th anniversary of D-Day and the Battle of Normandy will be commemorated by many Allied Heads of State and hundreds of thousands of visitors from all over the world from June through till the end of August.
2014 will be marked by a large number of events and festivities including fireworks, parades, parachute drops, outdoor concerts with big bands and more. Click here for detailed information about the events.
We would like to recommend Overlord Tours for a wide choice of guided tours, whether you want to visit the American, Canadian or British landing beaches. You can select from half day, one day, two day, week-long, aerial or personalized tours, and have transportation provided from ports, train stations and hotels. Visit battlefields and war museums in addition to the landing beaches. Tour with the experts who live in Normandy and can make history come alive for you.
Don't take our word for it. Overlord Tours is also recommended by CNN and TripAdvisor.
---

The World Equestrian Games will be held in Normandy in 2014. Beginning on August 23rd and continuing until September 7th, they will include the eight disciplines of the games: jumping, dressage, driving, endurance, eventing, vaulting, reining and paradressage. The Games will host 1000 horses and competitors from sixty nations and fifty thousand visitors are expected to attend.
The 2014 Games are important for another reason ~ this will be the first time the international event will be held in France. To quote the Normandy Tourism web site, "As the undisputed home of the horse, Normandy is the natural host region for this world-renowned sporting event."
Seven of the eight disciplines will take place in the host city of Caen, only a short distance from the Games Village. The eighth event, Endurance, will take place at the Bay of le Mont St-Michel, while the Cross of the Eventing discipline will be at le Pin Nationals Stud. St-Lô's national stud farm will host a horse-ball demonstration and the coastal resort of Deauville will host a polo demonstration.





---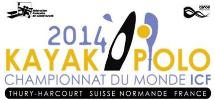 The Canoe Polo World Championships (Mondiaux Kayak Polo) will be held in Thury-Harcourt, a short distance from Caen, from September 22 to 28. This scenic setting of Suisse Normand, known for its rolling green hills and woodlands, is perfect for the games.
This is a unique opportunity to watch international-level sports up close, and see the exceptional sporting facilities offered in Suisse Normand which, in addition to water sports, include paragliding, mountain biking and pony trekking.




---
Art Museums to Visit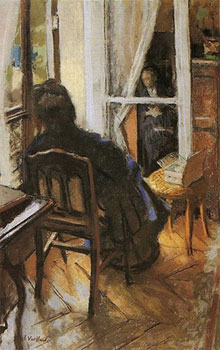 Le Havre lays claim to being the birthplace of Impressionism, and to support that claim the city's Musée d'Art Moderne André Malraux has the second largest collection of Impressionist paintings in France after the Musée d'Orsay in Paris. To find out about exhibits scheduled for 2014, click here.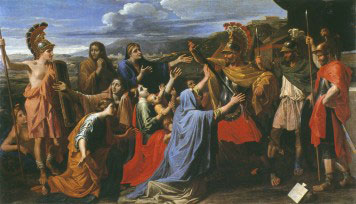 Visit the Musée Nicolas Poussin in Les Andelys, to see the work of a painter some consider to be the greatest French painter of the 17th century. He was born in the village of Villers in 1594, not far from Les Andelys. This museum is open every day except Tuesday from 2 PM to 6 PM. Appointments can be made for morning visits.








---
Then there's the cheese . . .
No one can visit Normandy without falling in love with the cheese. It is the best in the world from cows grazing leisurely in rich green pastures. There are many varieties of Normandy cheeses, and we can't cover them all, but there are places you can visit to learn about some of them.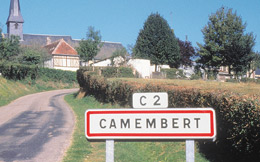 A tiny hamlet near Vimoutiers is called Camembert, and a world-famous, luscious cheese shares its name. This is the Pays d'Auge and Pays d'Ouche region of Normandy. Here, in a protected environment far from the sounds of civilization, is Président Farm, which produces Camembert with the AOC label since 1983. Enjoy the surrounding countryside with its apple orchards, half-timbered homes, and green pastures. You may be familiar with the Président label as their Brie cheeses and the absolute best butter in the world can be found on grocery shelves throughout the United States and other countries.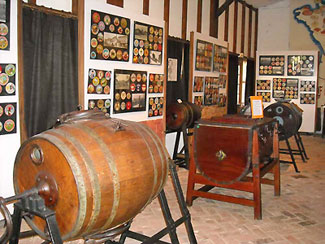 The Vimoutiers cheese museum is actually in Camembert in an old timberframe house. Learn all about Marie Harel who is credited with creating the first cheese called Camembert. It is said that the secret recipe for this cheese was given to her by a priest who was hidden by her during the French Revolution. In the town there are two statues of her to pay her tribute.






---
. . . and finally the Calvados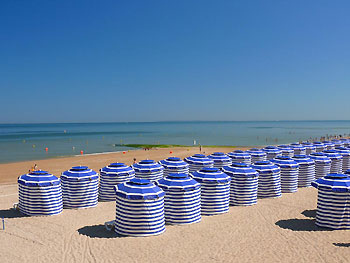 The département of Calvados in Normandy is a bustling place for tourism. In Honfleur, a charming waterside town that attracts uncounted number of tourists throughout the year, you can visit Le Naturospace, currently presenting an exhibit, Tropic H2O, examining the cycle of water in the tropics. See the diversity and unique plant and animal species that live in the tropical world. Throughout the year, a rainforest at Naturospace welcomes birds and butterflies in a real rainforest with flowers and fruit trees unlike any other. Young and old can see and enjoy varieties unknown to Normandy and Europe.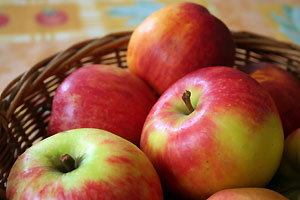 But, the highlight of your time in Calvados, aside from the beautiful beaches shown in the photo above, and lovely landscapes, might just be the Calvados itself. This warm, golden apple brandy is unique to this département and tastings, purchases and learning about how its made are well worth your time. The process is complex, but one thing stands out: all aging is done in oak casks. It stands to reason that a countryside abundant with apple orchards should produce this special brandy.
Take advantage of the many opportunities you will have to sample Calvados. Most producers welcome visitors, and at various Calvados distilleries visitors will hear about all the stages of production and have the opportunity to taste the Calvados.



---
If the World Equestrian Games or the events around the D-Day landings interest you, or if you are just curious about beautiful Normandy, now is the time to find accommodations in the region. We know that vacancies are quickly disappearing. To find a wide variety of Normandy château B&Bs and an occasional rental property, we suggest you visit au Château to see what may still be available.
[Please mouse over photos for descriptions and credits.]

---
SPONSORING THIS ISSUE

Make online hotel booking simple and affordable with EasyToBook.com.
Save money because every hotel room offered is guaranteed to have the
best rate available on the Internet: no reservation fees, great choices in
Paris, throughout France, Europe and the world ~ from 1 to 5 stars!
---