TURNING A PASSION INTO A LIVING . . . Bringing Burgundy To You
by David and Lynne Hammond

It's been eleven years since we bought our house in Burgundy, moving from the town of Welwyn just north of London. As usual, my wife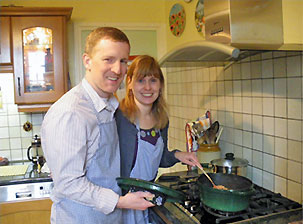 Lynne and I ~ we've run our own businesses all our lives ~ had no idea how we planned to earn a living!
Now, just over a decade later, it is amazing to reflect that we created and sold one business (Burgundy Discovery, a wine tours business) and are now building another, Bringing Burgundy To You which delivers private wine tasting events, food and wine pairing and is an online wine shop with over 140 references.
How did it happen? Like all business success stories it is a combination of a good idea, a passion for absolute quality, hard work and the luck of being in the right place at the right time. The additional challenge, we guess, was dealing with the French administration for business start-up, banking and accounting. In our second language! At the time, while Lynne's French was excellent mine needed work. However, once we understood the process the documentation itself was not too bad.
We've always had a love for food and wine and upon moving to Burgundy we had the germ of an idea that, perhaps, we could turn our passion into a business. Fortunately, we had one or two contacts in the Burgundy wine community, and when we shared our ideas the response ~ which is typical of the friendliness of French people ~ was "We'll help you and introduce you to some wine producers."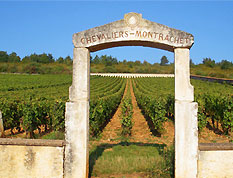 Over the past ten years we've built our Burgundy wine knowledge through living in the wine community here and following the highs and lows of the wine makers as each year's vintage is harvested, vinified, matured and bottled. Regular tasting from barrel and bottle has helped us understand the flavours, aromas and aging of so many Burgundy wines. This has been complemented by formal training ~ before moving to Burgundy ~ at the famous Leiths School of Food and Wine in London, and in Burgundy at Beaune's highly-regarded wine school. However, we have access to the best teachers in the world every day ~ the Burgundy vignerons themselves ~ many of whom are now our friends.
From these small beginnings we built a highly successful wine tours business attracting around 500 clients a year with many returning for a second, third or even fourth visit. The geographic profile was comprised of 65% American, 15% Australian and just around 10% British which, as UK citizens, surprised us.
However, after 10 years of running the wine tours for around 150 days a year we decided it was time to move on and create a new activity here in Burgundy to build on client requests and the fantastic relationships we had developed with many winegrowers.
First, we had to sell Burgundy Discovery to give us the time to devote 100% to our new venture. Fortunately, we received numerous enquiries and the sale proceeded smoothly and rapidly, although we had to understand the differences between French and UK business sale procedures, such as the need to offer our local mayor first refusal and the requirement for an announcement to be published on completion to include the sale value. We concluded the sale of Burgundy Discovery in April 2012.
Bringing Burgundy To You, our new venture, came from the comments of clients. "Wouldn't it be great if we could repeat the Burgundy wine experience at home?", and "We'd love to buy these wonderful wines, but we can never find them where we live."
Our new business gives us the opportunity to create private wine tastings in Burgundy, throughout France, across western Europe and with partners in the USA. Our online wine shop attracts orders from throughout the world: the USA, France, UK, Hong Kong, New Zealand and Australia. Clients are private individuals, wine clubs and societies and companies seeking something different for clients and staff.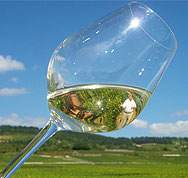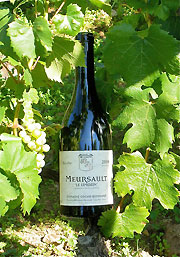 One area of particular interest is to partner with château owners to offer private tastings for groups staying or renting for a special occasion or holiday. This year, for example, we have organised a private Burgundy wine-tasting to accompany a dinner for a group of 45 renting a Burgundy Château for a weekend to celebrate a 50th birthday, a tailor-made winetasting for a group of 6 staying at a Luxury Guest House in north Burgundy and numerous private wine tasting dinners and wine and cheese pairing evenings.
Our market is the Anglophone community wherever they may be. If a group is seeking a private Burgundy tasting in their château or luxury accommodation, whether it is in Burgundy, Paris, Geneva, Lyon or on a canal barge or yacht, we come to you!
So, looking back over the past decade, we can say that running a business in France is different to the UK. More paperwork, different accounting practices and a little, but not significantly, more bureaucracy. Offset against this, there is greater trust and a genuine desire to help. For example, new wine producers are perfectly happy to supply wine on 60 days credit the first time we meet, while we spent a brain-numbing morning with the head of the local French customs office who genuinely advised us to do this but not that!
Would we return to the UK? In life, you never say never. But, for now we love the Burgundy lifestyle, the beauty of the vineyards and countryside, the friendliness of the people, the wine and food plus of course the challenge of building another successful business while following our passion.
For full information on Bringing Burgundy To You please visit www.bringingburgundytoyou.com
and for information about Cooking in Burgundy with Lynne Hammond, visit www.cookinburgundy.com.
Email david@bringingburgundytoyou.com or call 00 33 6 30 42 02 98.
[Photos courtesy of David and Lynne Hammond. All rights reserved.]