This column is intended to advise you about cultural events, news and happenings
in France or France-related events taking place in the United States
between now and the publication of our next issue.
In France. . .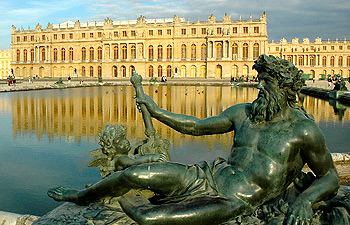 o Special offer for our readers: France Cruises is offering a special, 12-day experience - the Paris & Bordeaux - Signature Cruise Tour Package. Space is limited to 20 guests and the cruise this autumn is October 21 to November 1. A second cruise is planned for the Spring of 2014, dates to be announced. After arriving in Paris, enjoy lunch at the Eiffel Tower followed by 3 nights and 4 days at a 4-star hotel near the Sorbonne and Luxembourg Garden. To read all the glorious details, including a full day guided visit to Versailles and a stop at Giverny to discover Claude Monet's gardens and house, click here. A high-speed train will take you to Bordeaux to board the Princesse d'Aquitaine for a 7-day cruise of the wine regions. After disembarking you will be whisked away in a luxury coach to the Dordogne for the final 3 days and your stay at the 3-star Hotel le Renoir in Sarlat. The price of this all-inclusive cruise package is $4550 per person, but if you make your reservation and mention FRANCE On Your Own, each person will receive a $100 discount. Don't delay. Contact France Cruises today at the link provided above. And be sure to visit their web site to see all the other cruise and tour packages they offer ~ all including a discount for our readers.
o News from France: A dispute continues between Mercedes and the French State because of some Mercedes vehicles being banned for sale in France. The French government cites the directive issued by the EU requiring air conditioners to use a refrigerant with a low impact on global warming. Only one product meets the requirement: R1234yf manufactured by DuPont and Honeywell. Mercedes argues that it cannot use this refrigerant in its class A, B, CLA and SL models because it is highly flammable. Some manufacturers said the gas was safe, but Daimler said in accidents it was flammable. Currently, France is the only European country blocking the auto sales. The impact is only on France's Mercedes dealers, and the next step in resolving this will take place in early September . . . French group Publicis and the US company Omnicom will merge, creating the world's largest advertising company. They will have about 130,000 employees and agencies such as Saatchi & Saatchi, among others, will be part of the new organization. . . France's Essilor has paid $1.73 billion for two sun lens companies: US group Transitions Optical and the Italian manufacturer Intercast. Transitions is a specialist in photochromic lenses which darken automatically when exposed to certain light. . . Malaysian palm oil producers got a reprieve from the French government when it backed off a quadrupling of taxes on the product which environmentalists account for the massive destruction of rain forests in Malaysia and Indonesia to make room for planting palms. The oil, high in saturated fats and found in cookies, cakes and chips, is blamed for high obesity rates. The tax hike was known as the 'Nutella amendment', the spread that contains a high amount of the oil. Smog blanketing Singapore and Malaysia is also blamed on the slash-and-burn farming of palm oil. There is European legislation coming soon making it mandatory to list all the oils in products sold in Europe. . . France recently blacklisted 17 countries, including Switzerland, for not helping to investigate foreign aid fraud and banning the use of their banks to distribute foreign aid funds. Officials said there was a lack of transparency in the nations on the list. [adapted with our thanks from news from Expatica]
o le Mont Saint-Michel will be the venue for Concert Bach et l'Italie on September 1st.
o Until the end of summer the Festival Normandie Impressioniste will continue in Granville, as well as the festival and exhibitions on Victor Hugo in Avranches. Impressions Dior - Dior et l'Impressionisme will be at Granville's Musée Christian Dior, presenting the connection between the fashion house and the artistic movement. More than 70 dresses and masterpieces will be on display. Through September 22. Information at musee-dior-granville.com.
o Aix-en-Provence and Marseille host two simultaneous exhibits entitled le Grand Atelier du Midi - a highlight of the designation of Marseille as the European Capital of Culture 2013. The exhibits focus on the different artistic movements between 1880 and 1960. Through October 13. Details at museegranet-aixenprovence.fr and musee-des-beaux-arts.marseille.fr
o Les Papesses, a combined effort of the Palais des Papes and the Avignon Collection Lambert, will run through November 11. The name is based upon Pope Joan - said to have been pope in the 9th century and hiding her gender - has the theme of the works of five more contemporary 'high priestesses', namely Camille Claudel, Louise Bourgeois, Kiki Smith, Jana Sterbak and Berlinde de Bruyckere. Information can be obtained at collectionlambert.fr and palais-des-papes.com.
o Marseille will be the venue for Le Noir et le Bleu - Un Rêve Méditerranéen at the city's new Musée des Civilisations de l'Europe et de la Méditerranée. The public will see the civilizations and culture around the Mediterranean basin from antiquities to organized crime. Through January 6, 2014. Information at mucem.org.
o Rouen hosts Elbouissants reflets, 100 chefs-d'oeuvre impressionnistes at the Musée des Beaux Arts through September 29 - how the reflection of light on water was a popular theme of Impressionist painters such as Monet, Sisley, Caillebotte and Renoir and photographers of the time. [See Rob Silverstone's article on Rouen below.] Information available at rouen-musees.com.
o The new Musée du Cheval opened in Chantilly in June. It features riding equipment, sculptures, paintings, engravings and more - telling the story of the importance of the horse since the beginning of civilization. For more information visit chateaudechantilly.com.
In the US . . .
o The Cantor Arts Center at Stanford University has a series of exhibits dedicated to the art of France. Until September 22, Storied Past - Four Centuries of French Drawings from the Cantor Arts Center Collection presents 55 old master drawings in their only West Coast viewing;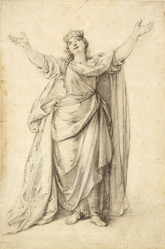 Drawn to the Body: French Figure Drawings from the Cantor Arts Center Collection is a selection of old master drawings to complement Storied Past; and Matisse Jazz, a colorful and lively exhibit with poetic text in 20 prints for Stanford Library's Special Collections.
o The Cantor Arts Center will continue with their 'French Season' with Inspired by Temptation: Odilon Redon and Saint Anthony, a rare look at this artist's response to Flaubert's 1874 poem The Temptation of Saint Anthony. Through October 20th. And, Manet and the Graphic Arts in France, with prints, drawings, and photographs from the decades before and after the Paris Commune of 1871, will be the exhibit until November 17th. Further information for all of the Cantor Arts Center programs at museum.stanford.edu.
o Chicago's Art Institute explores the time between the 1860s and 1880s when Paris became the style capital of the world in the exhibit entitled Impressionism, Fashion and Modernity. Master works by Monet, Renoir and Seurat will be on display. Through September 22. And Undressed: The Fashion of Privacy exhibits 130 works on paper from the late 18th century to the mid-20th century showing informal dress and nudity in private settings. Through September 29. More details can be found at artic.edu.

o Portland, Oregon's Portland Art Museum will host an exhibit by Gaston Lachaise, once an apprentice with René Lalique, who came to America and produced works of female nudes in Man/Woman: Gaston Lachaise. Through September 8. Details at portlandartmuseum.org.
o New York's Frick Collection will host an exhibit of 19th century French sculptor David d'Angers. This master sculptor's works on paper, bronze, marble and other materials are in the show David d'Angers (1788-1856): Making the Modern Monument and can be seen from September 17 through December 8. Information at frick.org.