This column is intended to advise you about cultural events, news and happenings
in France or France-related events taking place in the United States
between now and the publication of our next issue.
In France. . .
o September is many people's favorite month to be in France. And it is also the month when the 2012-2013 Paris opera season begins. On the schedule are Aida to be performed in the open air at Hôtel les Invalides in the 7th arrondissement from September 7 to 15th; Jacques Offenbach's The Tales of Hoffmann will be presented Monday, September 10th to October 3rd at the Opéra de la Bastille; Vivaldi's Four Seasons will be presented at La Sainte-Chapelle Tuesday, September 4th, 7th and 8th; and The Marriage of Figaro can be enjoyed at the Opéra de la Bastille from September 17 to October 25, 2012. [Click on links for tickets and information. Visit Inspired Diversions for the complete Paris opera and ballet schedule.]
o Bill Frisell plays John Lennon at la Cité de la Musique, 221, avenue Jean-Jaurès, 75019 Paris. Enjoy an evening of instrumental jazz Friday, August 31 at 8 PM, performed by this 5-man ensemble.
o Salon du Cycle de Paris (the Paris Cycle trade show) will be held from September 16 to 19. Called 'The cycle universe under one roof ', participants will be cycle manufacturers, makers of cycle accessories, component parts and clothing, and trade press. It is open to the trade and consumers. At the Paris Expo, Porte de Versailles. Metro: Porte de Versailles.
o The Paris Motor Show is a showcase of private cars, light utility vehicles, equipment and parts, second-hand cars, antique cars, all terrain vehicles (4x4) with a test drive road. From September 29 to October 14 from 10 AM until 8 PM, at the Paris Expo, Porte de Versailles.
o Don't miss Wanderlust this summer at the magnificent la Cité de la Mode et du Design. Paris' coolest new destination opened June 6 in the city's hot new cultural and design space in the 13th arrondissement. Wanderlust, designed by architects Jakob and MacFarlane, is owned by the Savoir Faire Group, who is responsible for trendsetters like the Social Club and David Lynch's exclusive Silencio nightclub. An entirely unique space in Paris, Wanderlust boasts an 80-seat open-air cinema, a nightclub, an outdoor bar, terrace (the largest in Paris), an indoor and outdoor restaurant run by Benjamin Darnaud, performances, exhibitions, yoga classes, tennis courts and more. The space aims to combine art and fashion with entertainment, music, cinema and cuisine. Open in the summer from Wednesday to Sunday from 12 PM to 6 AM, here you can find weekly concerts, summer movie screenings, weekend yoga classes followed by brunch, flea markets and more.
o Montpellier is the location of the new RBC design center, set to open this summer - and it is more than just a store. Franck Argentin, founder of RBC, envisioned each of his showrooms as not only places to buy furniture, but also places of grand homage to design. His previous showrooms have been entrusted to architects like Philippe Starck (Nîmes) and Jakob and MacFarlane (Lyon). This latest construction was designed by Jean Nouvel - a nine-story building meant to immerse clients in design from the moment they walk through the door. Pieces from top designers, a design bookstore, lighting showroom and a space dedicated to outdoor decorating are included. The building will formally be inaugurated in September and will become a fitting part of an already forward-thinking and modern landscape in the Port Marianne area of Montpellier. [Source: rendezvousenfrance.com]
o On June 17 French voters gave a resounding victory to President François Hollande electing Socialists to a comfortable victory in Parliamentary elections. This will allow Hollande to move forward with the reforms he plans to tame France's deficit and promote economic growth both in France and Europe. The new government will move in the opposite direction of the austerity measures tried recently in Europe by removing tax breaks and increase taxes for large corporations, particularly banks and energy companies. [Source: France24.com]
o American Friends Musée d'Orsay announce the exhibition preview accompanied by curators entitled Gala Impressionism and Fashion, with a cocktail dînatoire (apéritif buffet) and music, at the museum Saturday, September 29th from 7:30 PM to midnight. For more information visit www.aforsay.org or email gala2012@aforsay.org.

o Ricard SA Depuis 1932 - The Musée des Arts Décoratifs in Paris celebrates the 80th anniversary of the iconic French brand, Ricard, makers of pastis enjoyed in the summers in southern France, with a look into its image, spin-off products and more. When absinthe was banned in 1915 (it isn't any longer!), the anisette drink, pastis, became popular. Through August 26. For more information lesartsdecoratifs.fr.
o Phares! is the name of the exhibit at the Musée de la Marine through November 4th. Lighthouses still hold a fascination for most people, and their history, scientific and technical development, and the lives of lighthouse keepers is presented through photos, texts, films and objects. The highlight of the show is a full-size model of the watch room of Brittany's Héaux de Bréhat lighthouse. More information can be found at musee-marine.fr.
o Le Cannet's Musée Bonnard offers Bonnard Entre Amis: Matisse, Monet, Vuillard, examining the common themes explored by these artists including portraits they painted of one another, scenes of Normandy, and window motifs of these and other artists. Through September 16. Information at museebonnard.fr.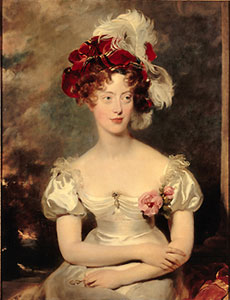 o Visitors to Versailles will have the opportunity to view the work of this year's guest artist, Joana Vasconcelos, the first woman invited to exhibit and youngest thus far. Some 17 monumental sculptures made from common objects and materials (a pair of high heel shoes made from pots and pans) can be seen. The artist, Portuguese born in Paris, now lives in Lisbon. The works will be at Versailles through September 30. Details at chateauversailles.fr.
o Also at Versailles through October 14 is the presentation of Les Dames de Trianon, at the Grand Trianon - a fascinating history of the women who occupied the domaine of Trianon - from the queen Marie-Thérèse of Austria to the empress Eugénie. Through a gallery of portraits of royalty, mothers, sisters and small girls, the exposition offers visitors a look into the faces and fashions of the day of the royals as well as the ladies of the court in service of the powerful over three centuries. For more information click here.


o Angoulême in the Poitou-Charentes is the location for the Francophone Film Festival, August 24 - 28. In its fifth year, this festival is the first to only showcase francophone film in France, with a focus on emerging young talents from francophone countries. www.filmfrancophone.fr (French only)
o Troyes Light Show - Every Wednesday, Saturday and Sunday evening through August 26, a beautiful light show is put on in the charming city of Troyes (Champagne-Ardennes). More information at www.champagne-ardenne-tourism.co.uk.
o Cinéma en Plein Air is just one attraction at the Parc la Villette in Paris until August 26. It is followed by Jazz at La Villette, a great jazz festival welcoming all types of music such as hip-hop, funk, pop and improv music, is on the schedule from August 28 to September 9. Times and other details at www.villette.com.
o Les Journées du Patrimoine is National Heritage weekend September 15 and 16. Visitors to France can take advantage of free admission to many museums and monuments, but they can also see inside an endless variety of well-known (usually inaccessible) buildings in Paris such as le Palais de l'Elysée (the French President's residence shown in photo), Sénat, Assemblée Nationale, and theatres are some of the many that open their doors to the public one weekend a year. For more information this weekend in Paris click here.
o Biarritz is the location for Le Temps d'Aimer Dance Festival. This wonderful coastal town will offer ten days of classical to contemporary dance performances in the town's three theatres and at outdoor venues. September 7 to 16. Details can be found at www.letempsdaimer.com.
o This is the year for Paris' Biannual Antique Festival, September 14 to 23, held every other year at the Grand Palais. For complete information please visit www.sna-france.com.
o Mougins will host the International Gastronomic Festival, dedicated to cuisine and featuring demonstrations, conferences, cooking workshops for adults and kids, competitions and more. September 16 to 18, http://www.lesetoilesdemougins.com (French only).
o Musical Days of Autumn - At the magnificent site of the Saint-Pierre-Saint-Paul church in Souvigny, young talents will perform baroque music, such as Bach, Handel and Rameau. September 27 - October 1 Alliers (Auvergne). Information at www.allier-tourisme.com.
o European Renaissance Music Festival at Clos Lucé invites internationally renowned ensembles each year to play music from the 15th and 16th centuries. The last weekend of September in Amboise (Pays de la Loire). Details at www.chateau-amboise.com.
o October 6th in Paris is Nuit Blanche, an exceptional night when museums, galleries and more stay open all night to the public. http://nuitblanche.paris.fr for more information.
o Also on October 6 (and 7) in Pontarlier (Franche-Comté) there will be the second annual celebration of absinthe at Les Absinthiades. There will be a special exhibition, spectacles, tastings and more. Details at www.routedelabsinthe.com (French only).
o Fantastic Lille (Nord-Pas-de-Calais) from October 6 to January 13, 2013. The city of Lille will host a grand fantastical event featuring exhibitions, parades, performances, film screenings and more, transforming the city for this exceptional period. Outstanding elements will fill the city during the celebration, bringing a flying saucer to the Lille train station, fantastical creatures strutting down the streets on parades, and imaginative installations and artworks. Information at www.lille3000.eu.
o Tastings Week features tastings, conferences on food, workshops and more through France between October 15 and 21. To learn more please visit www.legout.com.
o Grand Lyon Film Festival - Each year, the birthplace of cinema welcomes nearly 170 film screenings, international movie stars and competitions during its popular film festival. From October 15 to 21 in Lyon (Rhône-Alps). Information can be found if you visit www.festival-lumiere.org.
o FIAC - the 36th International Contemporary Art Fair is schedule to be held at the Paris Expo, Porte de Versailles, from October 20 to 23. To learn more please visit www.fiacparis.com.
In the US and Canada . . .
o TV5MONDE, the French-language network broadcasting to nearly 220 million households around the world, reaches 350,000 homes in the United States. French is still the second most popular foreign language taught in US schools, so many students watch TiVi5 at home according to its CEO, Patrice Courtaban. Later this year, Le Petit Prince, by Antoine de Saint-Exupéry, will be broadcast. The Little Prince was first published in the United States where the author lived in exile during the German occupation of France. TV5Monde is available through Dish Network and at all US Sofitel hotels.
o The Philadelphia Museum of Art opened its exhibit Gauguin, Cézanne, Matisse: Visions of Arcadia in June. It runs through September 3. The exhibition catalogue provides each artist's definition of 'Arcadia' - earthly, paradise, idyllic world, bucolic setting - but the narrative is the same: French artists returning to classical traditions in new and profound forms. [Adapted from France Magazine Summer 2012]
o Monet's Garden, at the New York Botanical Garden, examines the influence his home and gardens at Giverny had on his life and his work through seasonal displays, photos, water lily ponds, his Japanese footbridge and his house. Of course, there are Monet paintings, several of which had never been on exhibit in the United States. Through October 21. For details nybg.org.
o Brigitte Bardot is the subject of the exhibit BB Forever - Brigitte Bardot, The Legend, a presentation of thirty photographs of the actress and sex symbol during her career which began with And God Created Woman in 1956. She made more than 25 more films before retiring in 1973 to devote herself to animal rights. Through September 13 at the Sofitel Washington DC Lafayette Square and September 26 through December 31 at the Sofitel New York. Information at sofitel.com.
o Roger Vivier: Process to Perfection is the title of an exhibit of the work of shoe designer, Roger Vivier (1907 - 1998). His most well-known contributions to ladies' shoes are the stiletto heel (talon aiguille) for Dior in the 1950s, thigh-high boots that Brigitte Bardot liked so much, and the chrome-buckled, square-toed YSL pumps made famous by Catherine Deneuve in the film Belle du Jour. The exhibit features 50 items at any one time, rotating new pieces in. It continues through April 7, 2013 at the Bata Shoe Museum, Toronto, Canada. Information at batashoemuseum.ca.