IN THIS ISSUE:




Paris' Public Fountains
~ Part 1 in the series
by Arthur Gillette





Twisted Tongues
~ Challenging French phrases




Ici et Là





The Bookshelf




~

Intoxicating Paris

and
Intoxicating Southern France




2 books by P J Adams








FEATURING: Abbeys and Monasteries of France




~

Coming out of the Dark Ages



La Route: The 2016 Tour de France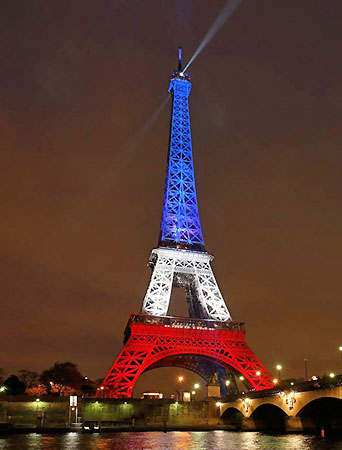 Nous Sommes Paris

HISTORY CONTINUES TO FLOW, THANKS TO PARIS' PUBLIC FOUNTAINS

In our Summer 2014 issue, we presented the landmark Fontaines Wallace.
Of those there are "only 200", while Paris boasts several hundred more public fountains.
This new series highlights some of the most attractive - and intriguing - among them.
Here are two of the fountains ~ Part One of our mini-series.

by Arthur Gillette
The Fontaine de Médicis in the Luxemburg Gardens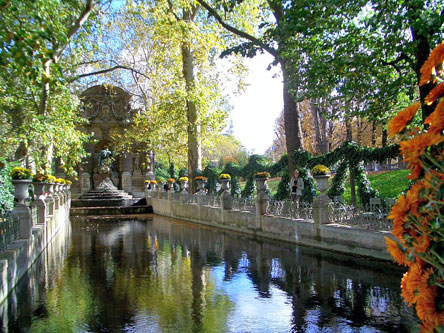 After her husband, King Henri IV, was assassinated in 1610, horrified Queen Marie de Médicis fled the Palais du Louvre and moved to the Palais and Jardins du Luxembourg she had built ~ inspired by Florence's Palazzo Pitti and Giardini Boboli where she had grown up. A major, but generally not overcrowded, attraction there is the Médici Fountain.

When, long ago, studying at the Sorbonne I used to sit near it to do my homework, relieving the work's stress thanks to the peaceful albeit mid-town bucolic surroundings.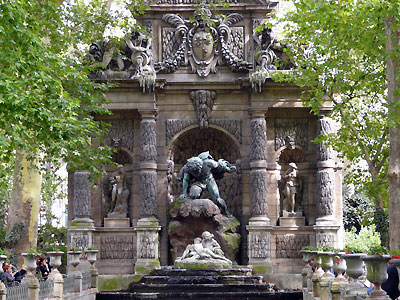 Its major sculpture portrays a decidedly less serene event from Greek mythology (penned by Ovid and much later set to music by Handel): the shepherd Acis caressing
the maritime goddess

Galatea while, above them, the very amorous and very jealous monster Polyphemus prepares to crush them with a huge stone.

A personal P.S. - I enjoyed (and still do) is that back to back with that stele is another, moved there in the 19th century, from another fountain depicting Jupiter/Zeus, disguised as a swan, seducing the mythological princess Leda. (That happens to be my sister's name!)




. . . continued on page two